Native Grass
Native Grass Provides a Naturalized Look
Native grass once formed the foundation of the vast North American Prairie.
In your yard, they will mingle beautifully with wildflowers in both naturalized and formal settings. Many native grasses have striking fall color with seed heads that add visual interest well into the winter months. Selections at Garden Plants Nursery include several varieties of sedge, including
Cherokee Sedge
,
Foxtail sedge,
and
Lurid Sedge
. Sedges are drought-tolerant, easy to grow and practically maintenance free. Looking for unique color? Try
Purple Love Grass
. In mid-summer, seedheads emerge- which are light to bright purple. This plant is a spectacular addition to your rock garden.
Switchgrass
( also known as Switch Grass, and high prairie grass) is an upright landscape grass with a bluish green foliage. Ideal for naturalistic borders or wildlife meadows. Makes a great accent plant. Other selections include Bulrush, which can grow to 10 feet tall in shallow water or moist soils.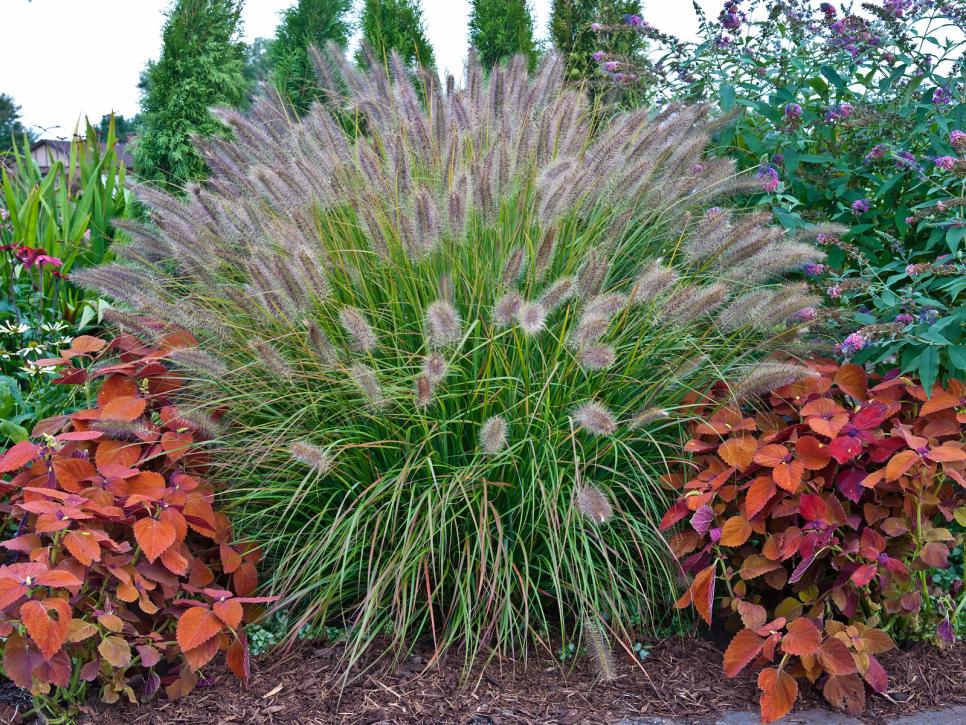 Native Grass Ships Directly to You!