Ferns
There are no products listed under this category.
Ferns Have an Ancient Lineage
Ferns
have been found in the fossil record from back in the time of the dinosaurs. Although we are most accustomed to seeing them in the woods and forests where they are tucked under the trees, they are equally attractive when used in the shady home garden, where they can provide a variety of shapes and textures. There are a number of ferns which will flourish in partial sunlight. They are hardy and fast growing. These plants require little maintenance at all -- which make them even more popular! One of the popular of these is the
Boston Fern
. It can be inside or outside. Either way, it requires lots of indirect sunlight. The Boston Fern can grow quite large. Another favorite is the
Cinnamon Fern
. It gets its name from its looks. It looks as if there are cinnamon sticks growing out of the plant.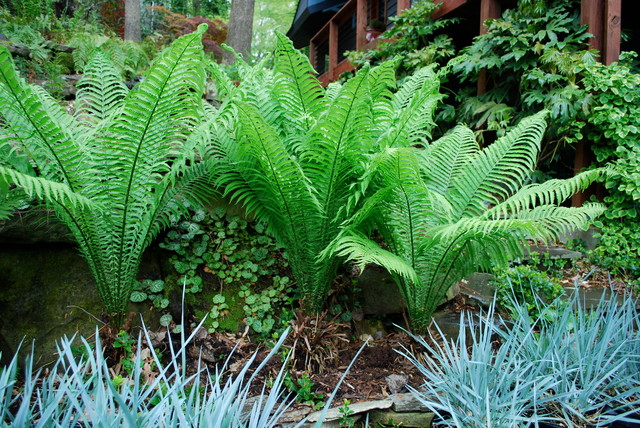 Buy Grower Direct at Garden Plants Nursery.
Ferns Ships as Bare Root