Fern plants are bar none the easiest of all border plants to thrive with little care. You should also consider using native ferns when you want to create an outdoor space that has year-round appeal.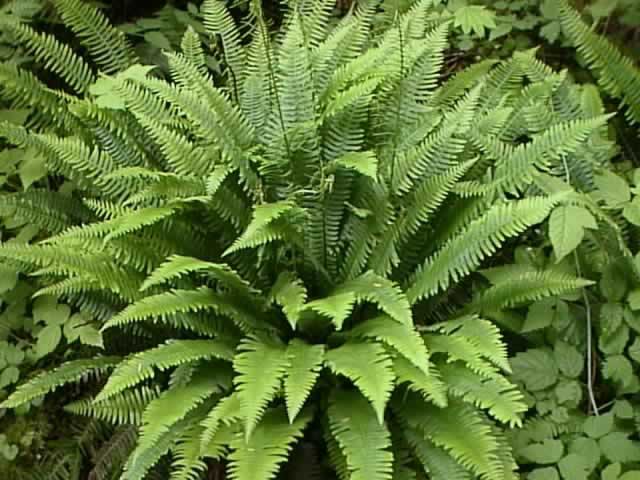 There are many different varieties of ferns that you can consider purchasing. Some specimens will only grow to a mature height of 6-12 inches. You can also find numerous varieties that will reach heights of 3-5 feet. Think of the wonderful garden silhouettes that you could create when you incorporate several different ferns into your designs.
When you grow these plants it is their feathery, delicate shapes that you will most appreciate. You can blend New York ferns with your perennials and add wonderful texture to any garden bed. Remember that the New York ferns typically act as a ground cover. These plants have a scent that is reminiscent of fresh hay and prefer to be in a moist environment where they will only be exposed to filtered light.
Choose an Ostrich fern, a maiden fern or stately Royal fern and add these specimens to a shady area of your yard. Ostrich ferns are tall and graceful, with fronds that resemble the elongated feathers of an ostrich. In northern climates, you can plant these in the sun or shade, but an Ostrich fern needs protection from the sun if it is grown in the southern states. The shapes and colors of these ferns can actually make that hazy, shaded piece of ground one of the most attractive features in your landscape.
Some ferns do produce small flowers but it is not these flowers that appeal to gardening enthusiasts. Look for colorful pink or yellow flowers on the common Bracken ferns that tend to grow wild in certain wooded areas. If you are in the market for a few graceful specimens you might want to choose Cinnamon fern, Holly fern or a Christmas fern to add to your yard. Ferns have earned a place in the landscape because they provide unusual textures and are quite easy to care for throughout the year.
Combine ferns with Creeping Jenny and Mallow to create a lovely boundary around the edge of a pond or stream. Mix a few of these feathery plants with hardy perennials such as Bee Balm, Geraniums, and Sedums. The ferns will add height, visual interest and unique texture that makes even the smallest garden bed more appealing.
You can find ferns for any area of your yard but a Christmas fern or Japanese Painted fern will certainly appreciate being placed in partial-to full shade. Even in those difficult to plant areas around the roots of trees can become home to a group of ferns. In return, the ferns will serve as unique ground cover and bring visual interest to an otherwise barren spot in your yard.
Ferns do much more than simply offer visual beauty. These plants require very little care, and many species can withstand drought, freezing temperatures and hard frosts. Ferns supply ready cover for birds and other small woodland creatures. These plants are also excellent choices for sustainable gardens because of their low water requirements.